American Journal of Advanced Computing (AJAC) is a peer review international journal which publishes articles in the field of modern aspects computational science. This journal publishes high quality innovative research work in the field of modern aspects of computer science. The journal invites original research article, review article and short communications from the prospective authors. The journal addresses articles in the field of development of computational procedures as well as their applications in various fields. The journal addresses the issue of modern research as well as the practical applications of these procedures in solving the real life problems. So this journal addresses the issues of academicians, policy makers as well as the industry personnel.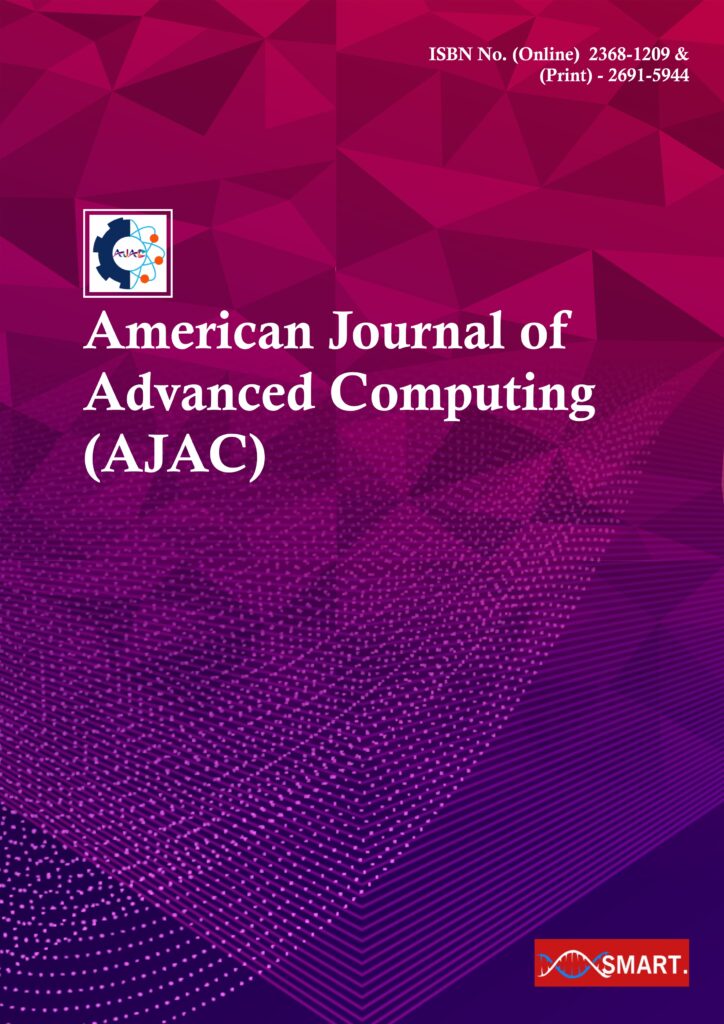 The Society for Makers, Artists, Researchers and Technologists (SMART) is a US and Canada based non-profit society with the goal of creating a pool of unique 
ideas
, thoughts in the form of short, power packed talks for propelling others to excel in their respective fields. It serves as a platform for Makers, Artists, Researchers and Technologists to bring forth their views to the entire world.  It publishes high quality peer-reviewed International Journals like American Journal of Advanced Computing (AJAC), International Journal of English Learning and Teaching Skills (IJELTS), American Journal of Physical Sciences and Applications (AJPSA), etc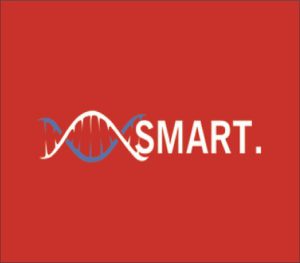 Prof (Dr.) Satyajit Chakraborti
Director, IEM Group Research Interest: Machine Learning, IoT, Big Data Analytics, Data Mining, Algorithms, Robotics, Sensors, Human Computer Interface, Networking & MANET, Wireless Communication.
Prof (Dr.) Phillip Bradford
University of Connecticut Research Interest: Analysis, Data Mining, Software Engineering, Distributed Systems, Statistical Modelling
Dr. Nabeeh Kandalaft
School of Engineering, Grand Valley State University Research Interest: Analog/RF Integrated Circuits, Mixed-Signal Testing, Micro-Electromechanical Systems (MEMS), High Frequency testing.
Prof. Anup Kumar Halder
University of Engineering & Management Research Interest: Computational Biology and Bioinformatics, Genomics and Proteomics, Biological Network, Machine Learning, Big Data.
Manuscripts are invited from academicians, research scholars, scientists and professionals for publication consideration. All submitted articles should be original and previously unpublished. The submitted articles will be first peer reviewed and the accepted ones will be published in the forthcoming issue of the Journal with the understanding that they have not been published, submitted or accepted for publication elsewhere. The Journal reserves the right to make any further formal changes and language corrections necessary in a manuscript accepted for publication so that it conforms to the formatting requirements of the Journal.
Papers may be submitted to the email address : [email protected].
Authors must abide by the guildelines set by AJAC. If approved by AJAC, the papers will be published here.
Copyright: All rights reserved. No part of this publication may be reproduced or transmitted in any form or by any means, electronic, mechanical, photocopying, recording, or otherwise, without the prior written permission of the publisher.

Disclaimer: The views and opinions presented in the research papers/articles/case studies published in American Journal of Advance Computing are solely attributable to the authors of the respective contributions. If these are contradictory to any particular person or entity, International Journal of Innovation and Emtrepreneurship shall not be liable for the present opinions, inadequacy of the information, any mistakes or inaccuracies.

All correspondence relation to circulation may be addressed to: Editorial Office

All Copyright reserved to SMART, USA
American Journal of Science & Engineering
Address: Society for Makers, Artists, Researchers and Technologists
6408 Elizabeth Ave SE, Auburn 98092, Washington, USA